RezCrete is a cementitious urethane floor system. Its compositional features make it an ideal system for many harsh environmental conditions, especially where wet processing, chemical contamination, and heat exposure happen every day.
RezCrete is engineered to meet the highest industrial demands, and to be a maintenance-free flooring system. The chemical resistance inherent in the polyurethane binder allows this system to be cleaned with strong acid or caustic cleaners without damage. RezCrete systems offer chemical resistant, non-porous, impervious surfaces that provide outstanding resistance to chemical attack. RezCrete should be considered in environments subject to chemical spillage and rigorous cleaning schedules. RezCrete floors do not support bacterial growth, and slip resistance can be increased if necessary. RezCrete is also available in a wide range of colors and textures.
The RezCrete floor system is thermal shock resistant, so it can hold up under wide temperature swings. Its coefficient of thermal expansion is similar to concrete substrates, so the RezCrete system can stand up to the harshest environments. It also has high impact and traffic resistance. It is generally applied at a thickness of 1/8" to 3/4" but may be applied thicker if conditions warrant.
Because of its thermal shock resistance, anti-bacterial properties, and chemical resistance, RezCrete is great for use in:
Beverage Plants
Dairies
Food Processing
Freezers & Cold Storage
Meat Packing & Poultry Fryer Lines
Chemical & Secondary Containment
Commercial Kitchens
Bakeries
Pharmaceutical Facilities
Food Ingredients Plants
Snack Food Plants
Wet Process Areas
Battery Manufacturing Plants
RezCrete Cementitious Urethane Features:
Resistant to Thermal Shock
-100 Degree to 300 Degree Temperature Range
Ideal for steam cleaning and CIP applications
Bacteria Resistant
Handles Severe Impact Conditions
Seamless Flooring (no grout lines to clean)
Essentially Odorless
Withstands Heavy Forklift Traffic
Chemical Resistant
Abrasion Resistant
VOC Compliant
CA 10350 Air Quality Compliant
Meets USDA, FDA, and CFIA Standards
ADA Compliant
Can Be Applied to 7-14 Day Old Concrete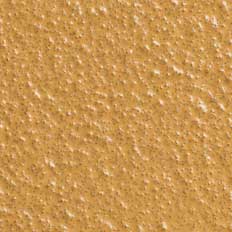 Burnt Orange Glaze Topcoat
Other colors available, please contact
Precision Industrial Flooring for
more information.

RezCrete Cementitious Urethane Highlights:
High Durability
High Bond Strength
Chemically Resistant
Thermal Shock Resistant
Customizable Color & Texture
Because of its high moisture tolerance, chemical resistance, and thermal shock resistance, RezCrete is great for use in:
Beverage Plants
Dairies
Food Processing
Freezers & Cold Storage
Meat Packing & Poultry Fryer Lines
Chemical & Secondary Containment
Commercial Kitchens
Bakeries
Pharmaceutical Facilities
Food Ingredients Plants
Snack Food Plants
Wet Process Areas
Battery Manufacturing Plants