RezQuartz flooring system is a good-looking, long-lasting floor that offers the most durability for your investment. It's an odorless, wear resistant, non-skid, non-porous, and long-lasting flooring system. This system is a super strong floor that combines beauty and durability. A permanent bond with complete moisture proofing makes it the perfect flooring system. It is generally applied at a thickness of 1/8" to 3/4" but may be applied thicker if conditions warrant.
The RezQuartz Epoxy flooring system offers the most protection for your money, providing excellent resistance to chemical spills, heavy equipment and continuous traffic. When you install this system, you get a seamless, sanitary, easy to maintain surface that works as hard as you do, in any environment.
Because of its durability, moisture resistance, and chemical resistance, RezQuartz Epoxy Broadcast Flooring is great for:
Food Processing Plants
Meat Packing & Poultry Plants
Dairy Plants
Commercial Kitchens
Schools, Prisons & Jails
Showers, Locker Rooms, & Break Rooms
Clean Rooms
Laboratories
Animal Care Areas
Hospitals
Food Ingredients Plants
RezQuartz Epoxy Broadcast Features:
Sanitary & Seamless (no grout lines to clean)
Non-Skid
Essentially Odorless
Meets USDA, FDA, CFIA, and OSHA Standards
Low Maintenance
CA 01350 Air Quality Compliant
VOC Compliant
Chemical Resistant
Abrasion Resistant
Withstands Heavy Forklift Traffic
Does Not Promote the Growth of Fungi or Bacteria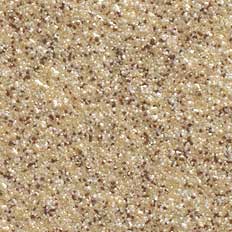 Q28-17
Other colors available, please contact
Precision Industrial Flooring for
more information.

RezQuartz Epoxy Broadcast Highlights:
High Durability
Sanitary & Seamless
Chemical & Abrasion Resistant
Low Maintenance
Odorless Installation & Repair
Because of its durability, sanitary properties, and quick cure time, RezQuartz Epoxy Broadcast is great for:
Food Processing Plants
Meat Packing & Poultry Plants
Dairy Plants
Commercial Kitchens
Schools, Prisons & Jails
Showers, Locker Rooms & Break Rooms
Clean Rooms
Laboratories
Animal Care Areas
Hospitals
Food Ingredients Plants